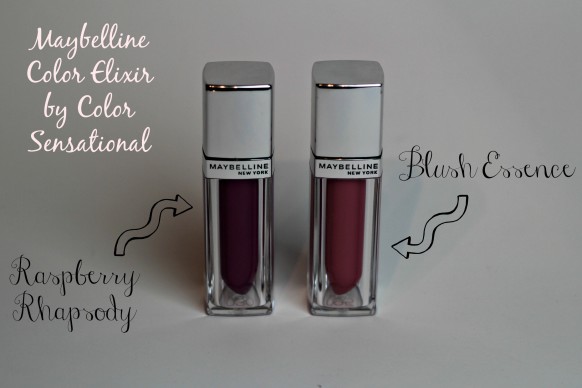 I have a whole bunch of Maybelline Color Sensational lipsticks and I use them all the time so I was excited when I saw a new product from the line: Color Elixir by Color Sensational lip-gloss/lip-balm. The product was released this winter, comes in twenty different shades and costs around $6.99.I intended of buying a few of these, but when I got to Target, very little was left of the display of these lip-glosses.  Most of the products that were left were opened :|. I really wish that girls would stop opening a bunch of products that they don't intend to buy, just so they can swatch them. Oh well, I also wish there was peace on Earth.
I ended up getting two shades: Blush Essence and Raspberry Rhapsody (I grabbed last one of each, and they were unopened-what a score! Please do note the sarcasm..). Here's what Maybelline says about their product "Hyper-saturated color, ultra cushiony feel: A trio of concentrates delivers the color of a lipstick, the cushiony care of a balm and the glass shine of a gloss. Our exclusive smoothing angora brush delivers a polished, even application and smoothing sensation to lips."
I can easily say that the Blush Essence gloss is a heaven sent for me. My lips are too dry at the moment to use lipstick (I froze my face off when I went snowboarding on Tuesday), that's when this gloss comes in handy. It's great for everyday use, last quite a while and it provides me with a little bit of color while making my lips feel soft, comfortable and moisturized. I'm guessing that's the lip-balm part of the product doing its magic. Here's what it looks like: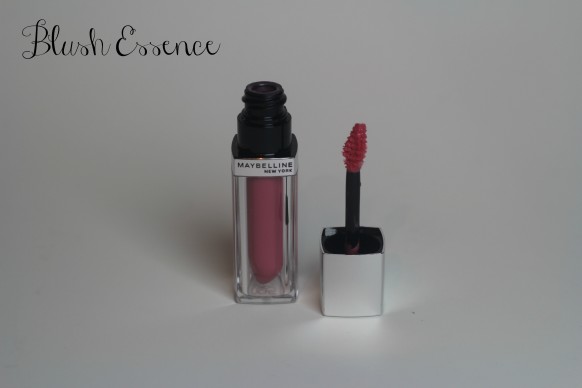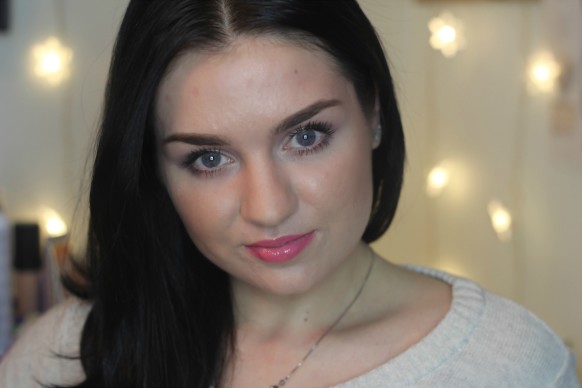 Raspberry Rhapsody looked so freakishly beautiful on a magazine ad that I saw, I couldn't wait to see what it looks like on me. Well, it doesn't look as pigmented as I hoped for, but in all fairness the model had a much deeper skin tone than me, so her lips had a deeper pigment, and the color looked more rich.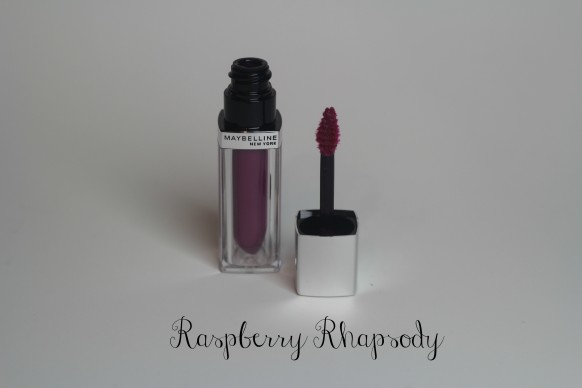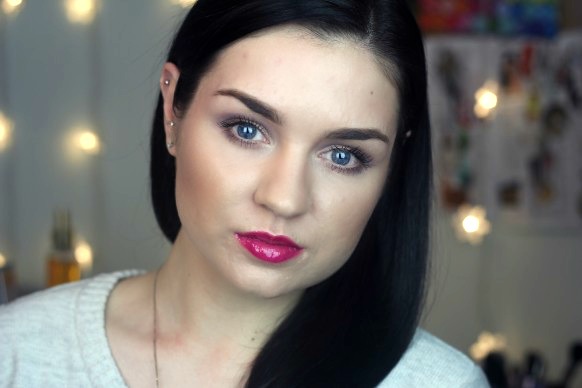 The packaging of these is also super cute and simple: chubby little tube with a very soft applicator. I really like these little balms,  hopefully I will be able to get my hands on a few more shades in the near future.