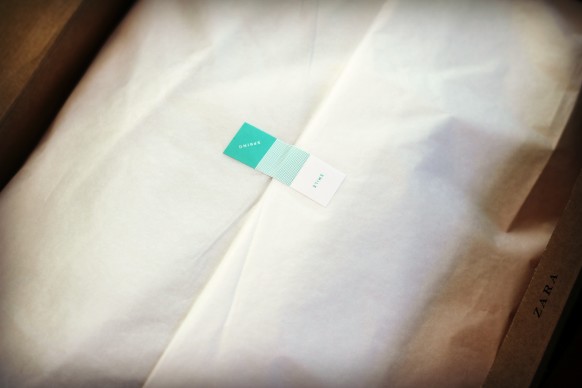 Zara & Asos. Both are my favorite places to shop for clothes, accessories, shoes, etc. Whenever I need some retail therapy, those are my go-to stores. Few weeks ago, I stopped by Zara in hopes of finding a winter coat (one that I'd actually like). I was lucky enough to get one at a great price (50% off), and just as I was standing in line waiting to pay for it, I noticed this super cute indigo viscose shirt.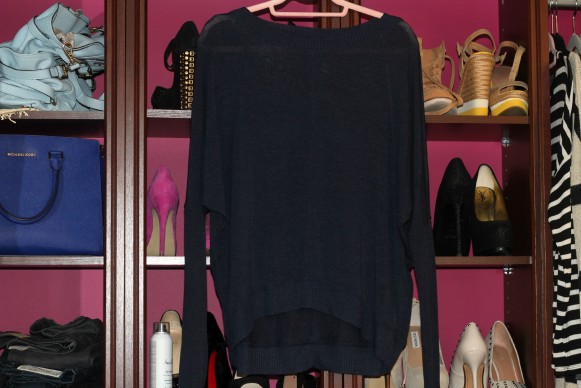 Of course, I ended up buying it :D Shirts in this style are my favorite. Very lightweight, with a sexy, loose fit, revealing a little shoulder skin. I wore this shirt a few times and liked it so much, that I ordered the same one, but in gray color.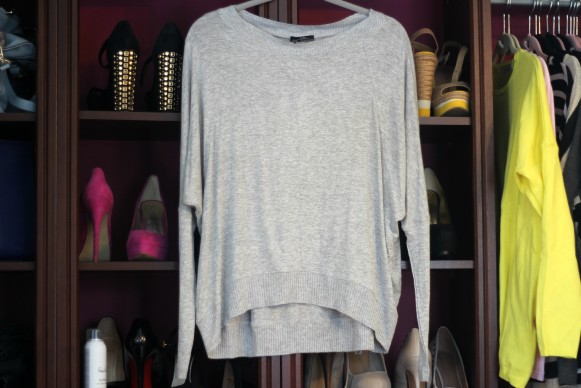 For the longest time ever, I only wore black. I think my mom is to blame for that-she's the same way, she looooves wearing black. Well, my husband wasn't really a fan and always tried to get me to dress more like a normal person and less like a sad and depressed one. Not that he tells me what to wear, I wouldn't listen anyway ;) But I did notice that my wardrobe was a little gloomy-looking ( I can't help it, black goes great with everything), so for years I've been trying to incorporate more color to it. Slowly, but surely ;)
These two colorful sweaters are definitely different from what I usually wear, but they looked so adorable and stylish I had to get them. Plus they were only $16.99! I got one in super bright yellow and light, powder-y pink (VERY unusual for me, I never wear pink).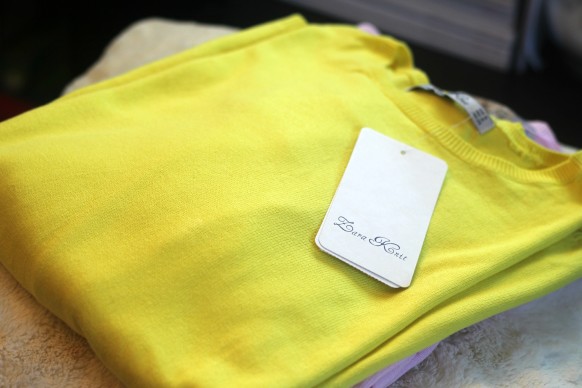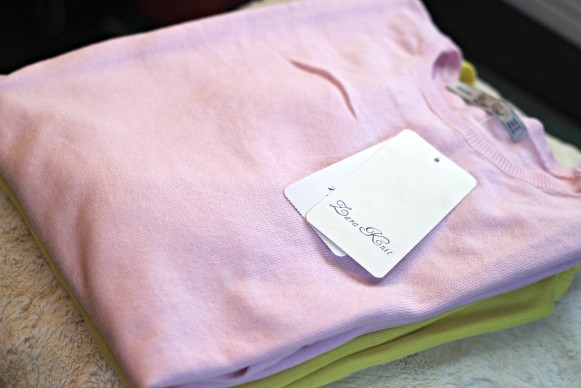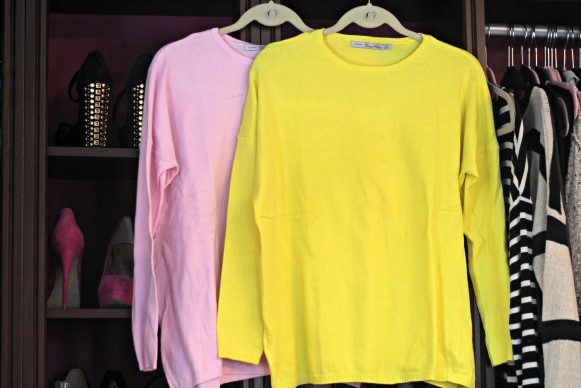 Looks like the next two shirts are black. Whoops.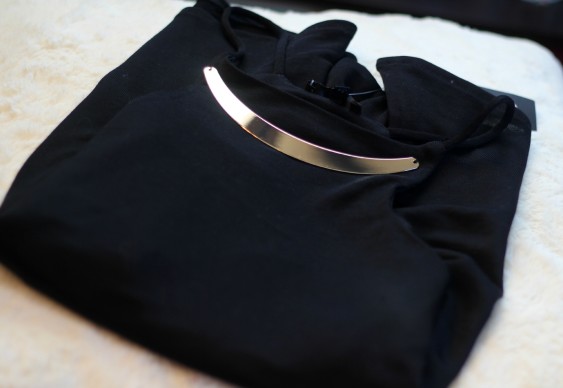 I got this River Island Metal Trim Swing Cami* at asos.com. I love the metal trim around the neckline. I think this will be great for the summer, but also looks very stylish with a nice blazer and skinny jeans.
*I actually just found out that River Island has a US website. How exciting? There are two pieces similar to the Metal Trim Cami right here and here.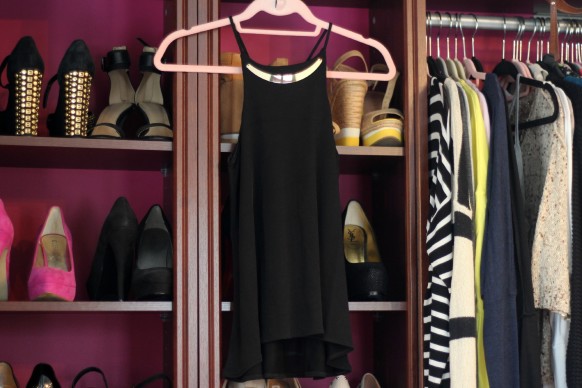 This Longline Woven Cami Top is another asos find. I actually own two of these. I ordered one a while ago, and liked it so much that I needed to get another one, just in case the one I have gets ruined. Anyone else does this too? Well, in my defense I am a very accident-prone person (which you'd probably know by now), so if I happen to spill something on it, I have another one :D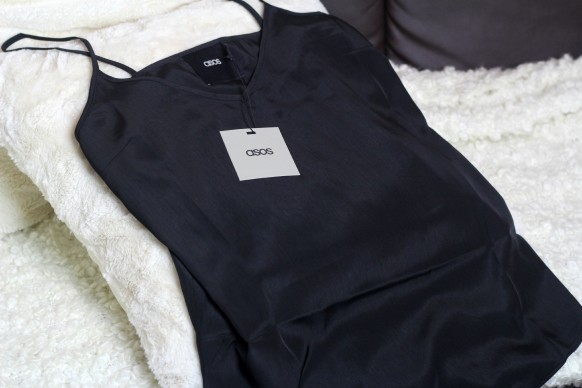 Not that you can see it very good, but I wore this top when I went out a few weeks ago. My leggings are by asos as well. Duh.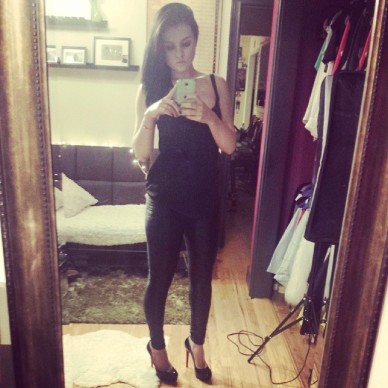 Basic Top with Long Sleeves and V Neck. Great for layering.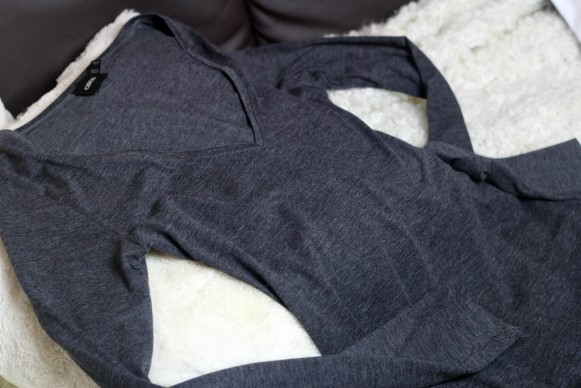 I'm not too much of hair-accessory person, but this Grecian Hairband was too pretty for me to pass.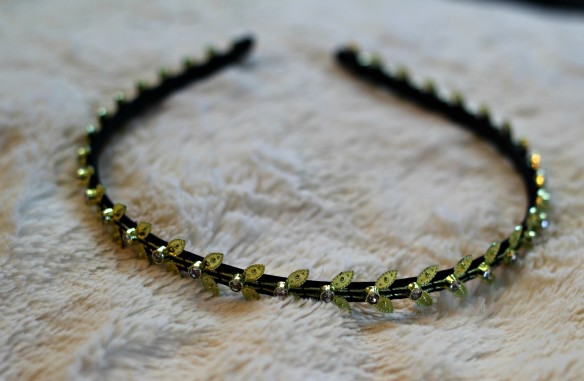 I also finally found a perfect red, plaid shirt at Abercrombie & Fitch, AND it was only $25.00.  I used to really like shopping there as well, but I noticed that their clothes keep getting smaller and smaller. I got this shirt in Large, just because I love the loose and comfy fit.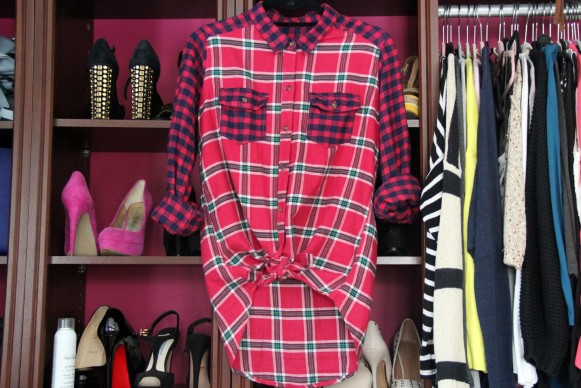 What are some of your favorite places to shop??