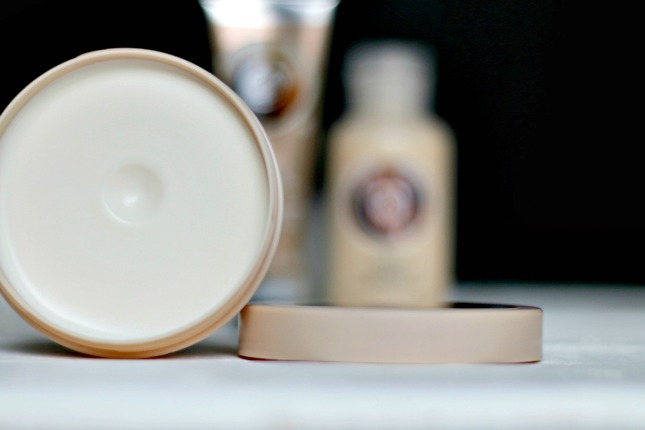 The Body Shop is a brand that, for some reason, I don't find myself reaching out to very often. I recently decided to pick up their Shea Beauty Gift bag; I'm a huge fan of pretty much anything that contains shea butter, but it's not the only reason why I liked this little set so much.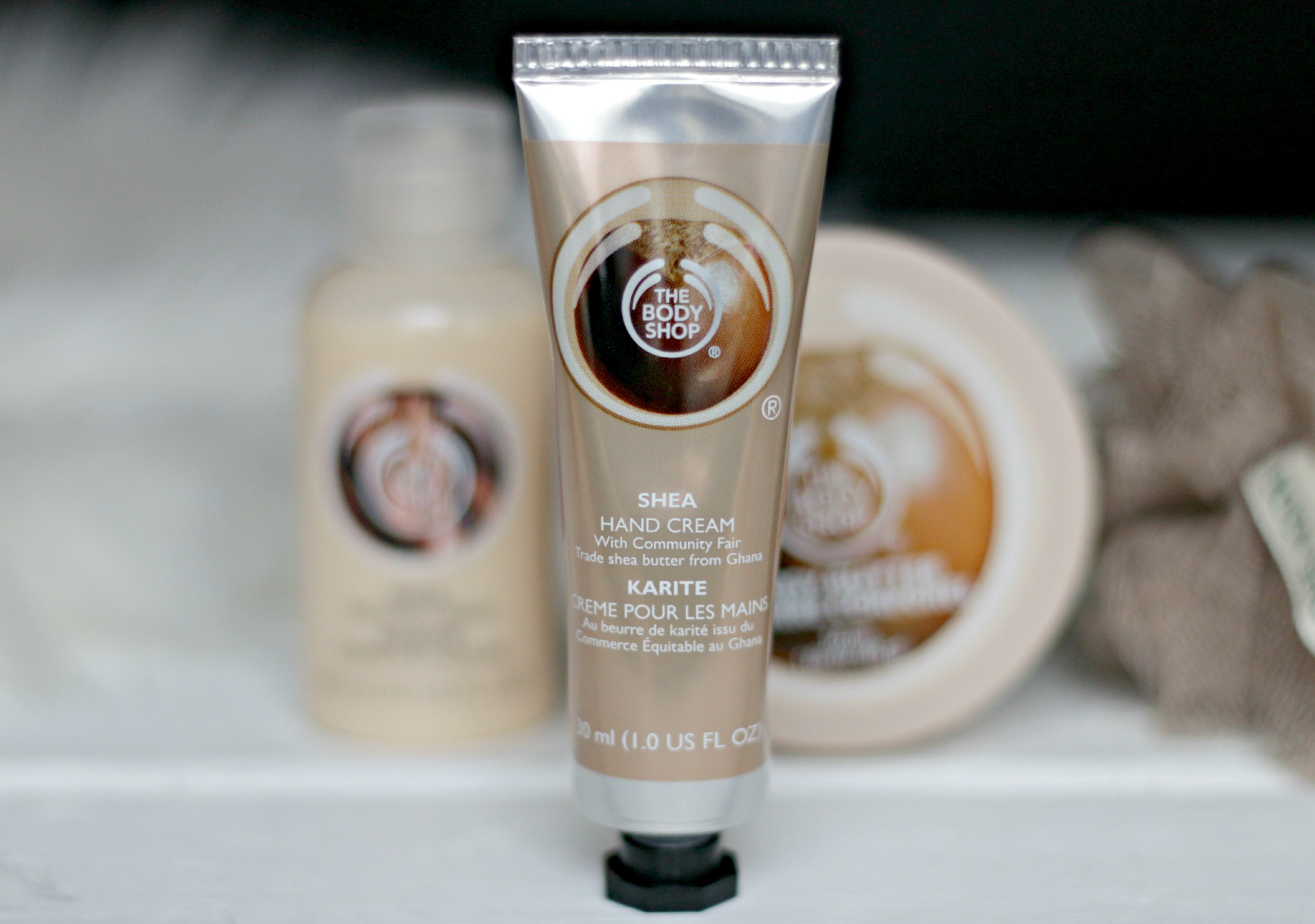 The Body Shop works with The Tungteiya Women's Shea Butter Association to source their Community Fair Trade shea butter from Ghana (they also provide the women of the association with fair wage and a premium to invest in community projects). This year, The Body Shop teamed up with War Child charity, and when you buy one of their specially-selected gifts, you'll be helping provide children in war-torn areas with an education. I like when cosmetic and beauty companies get involved with charities and it's always awesome when you get a chance to help someone in need, even if it's a little bit at a time. This little gift set is one of those that are specially-selected and it comes with a mini Shea Shower Gel (2.03oz), Shea Body Butter (1.69oz), Shea Hand Cream (1.01oz) and a Taupe Mini Crinkle Bath Lily.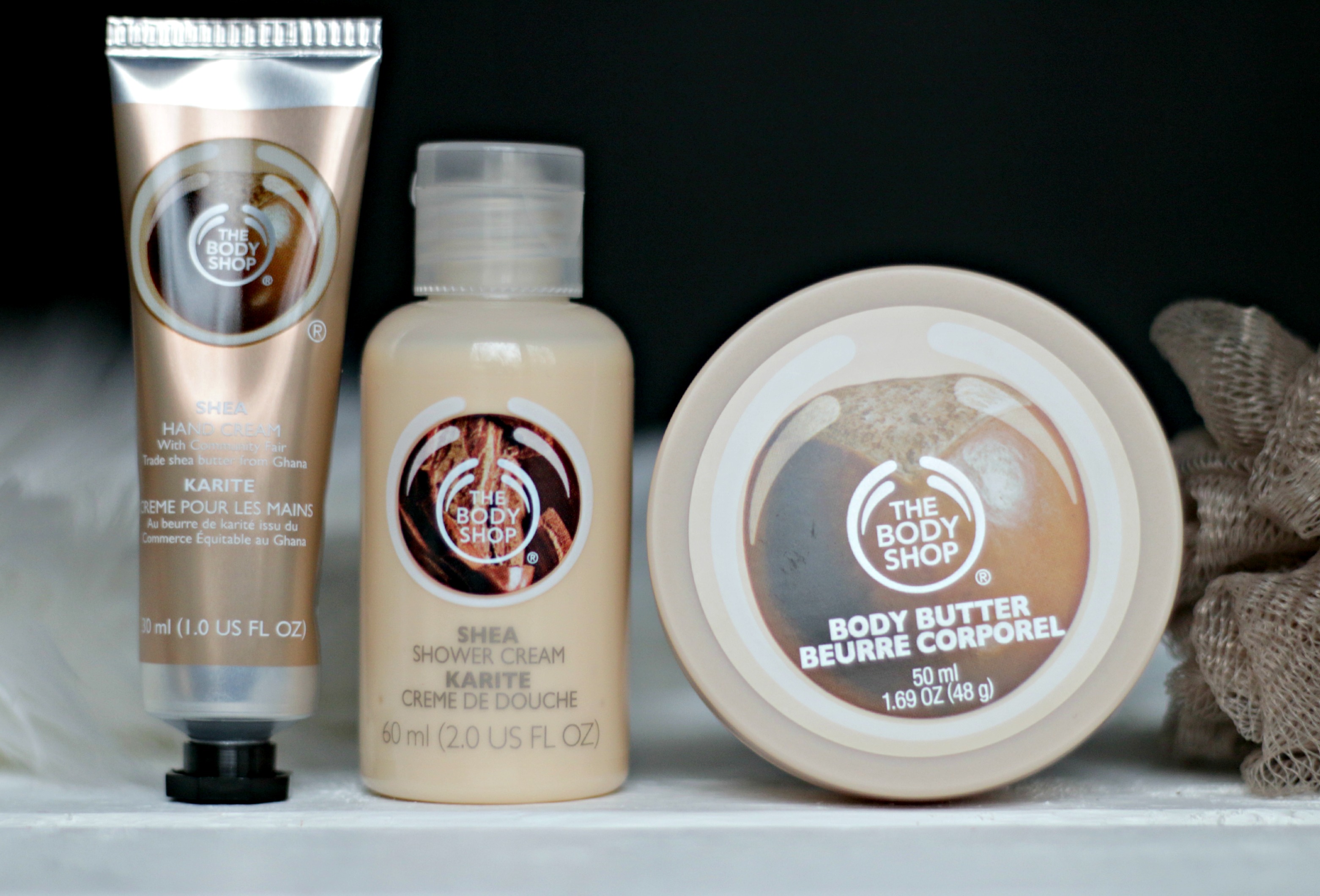 I love all three products in this set. All the way from the pretty packaging, an amazing shea butter scent to smooth and creamy consistency. That's one of the reasons why I love shea butter, it makes the skin feel so smooth and nourished, without that excessive greasiness or waxy residue. The body butter feels so … buttery! It just melts into the skin and leaves it feeling soft and comfortable the same goes for the hand cream! I love this scent, it's very subtle, soft and not too overwhelming. I will definitely buy a few full-sized items from this range, I have my eyes on the She Beautifying oil (doesn't it sound gorgeous?)  and I'm definitely getting me some more of that butta!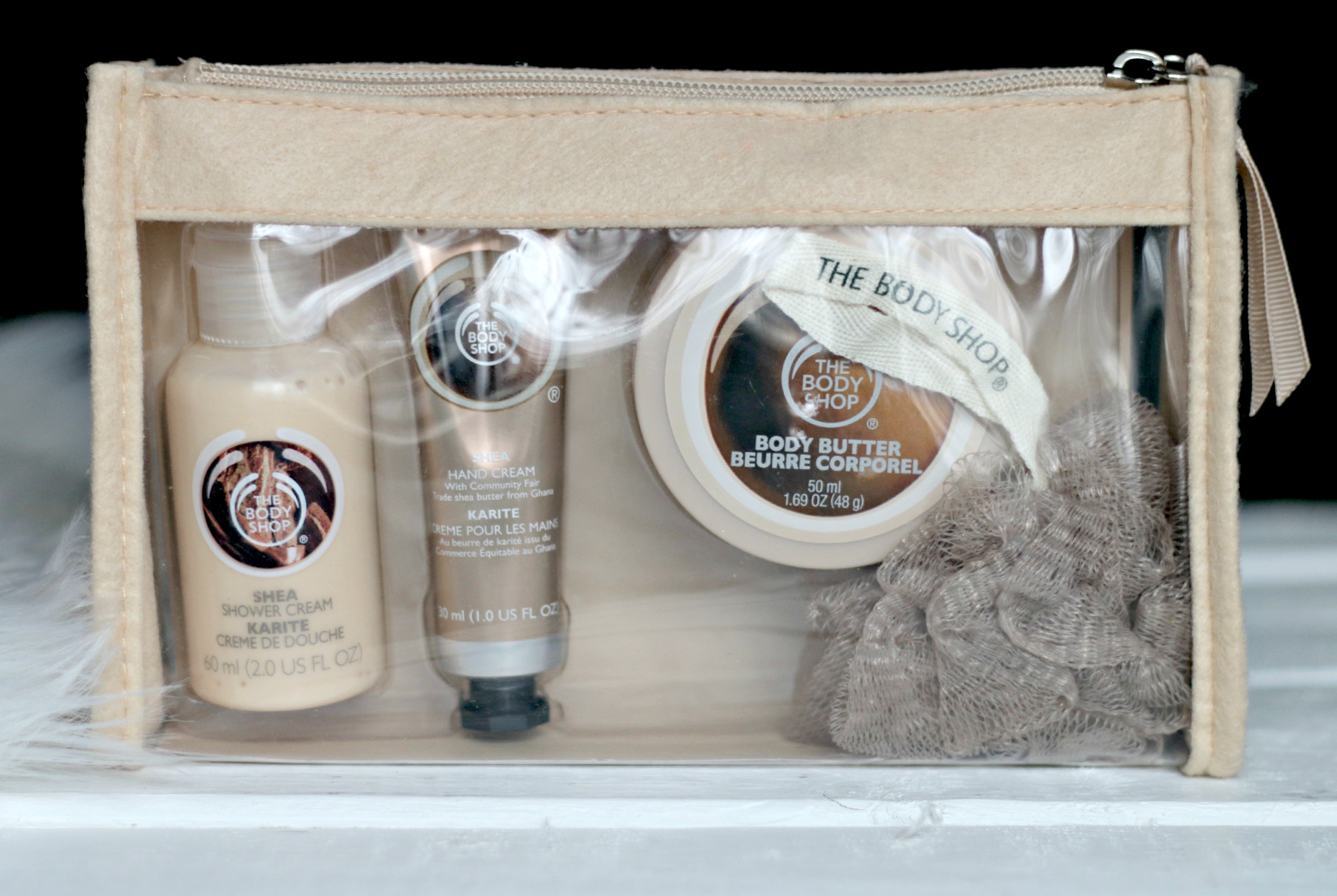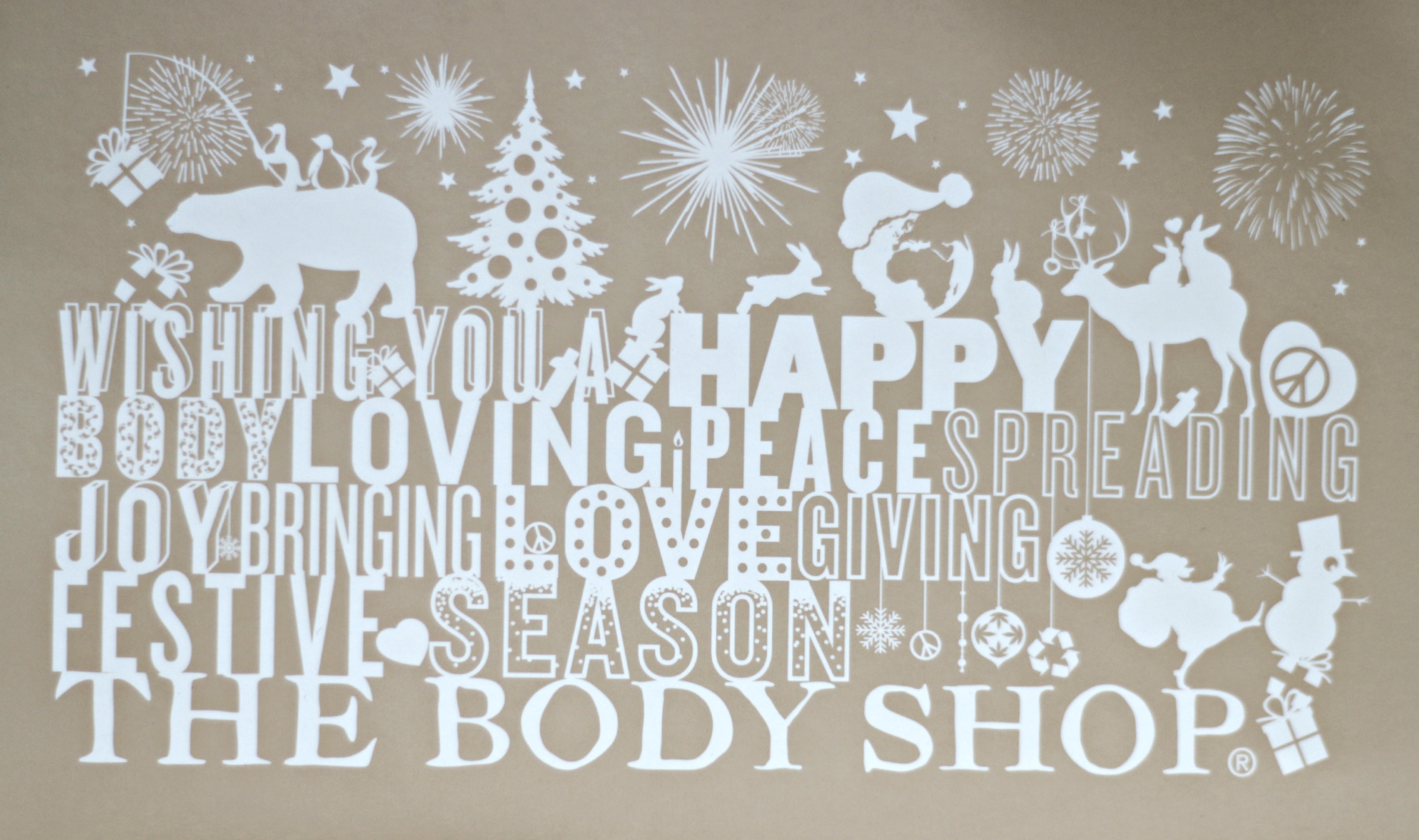 I love the adorable card that comes with this git set, but honestly don't care too much for  the bag. The zipper broke right away, but I guess that's what you get for $15.00. Most of the time with sets like these though, I end up just tossing these bags somewhere in my bathroom closet and don't really find much use for them anyway.
Since all of these items are travel-sized, they're perfect to keep in your bag- a much better alternative to carrying full-sized hand cream or lotion, etc. Sets like these also make awesome stocking-stuffers!