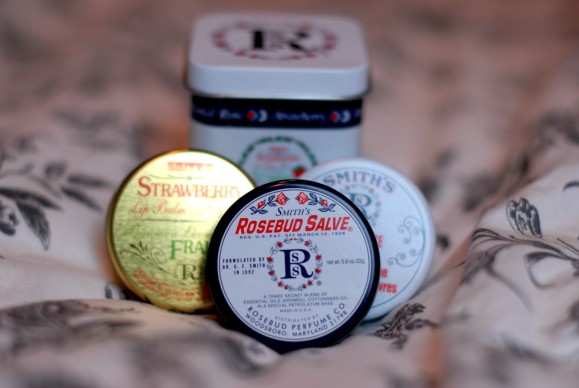 I've seen countless beauty bloggers and vloggers using Rosebud Perfume Co.'s products, I decided to try them out myself. I went for a cute little set of three of their bestselling balms that come in a vintage collectible tin.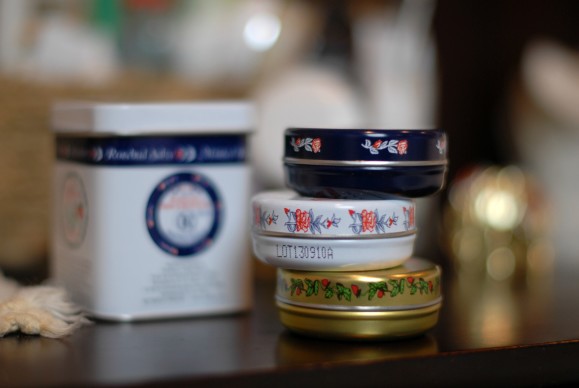 This trio includes Rosebud Salve, Strawberry Lip Balm and Minted Rose Lip Balm. All three balms feel very nice and soft on the lips and keep them hydrated and smooth. I love the packaging, just because it has a nice vintage feel to it, however, I do not like to carry balms like these in my purse- dipping my finger in the balm throughout the day doesn't feel very hygienic ☺. A bathroom, nightstand or a vanity is where I usually keep these: I use them right before I go to sleep and before I do my makeup in the morning.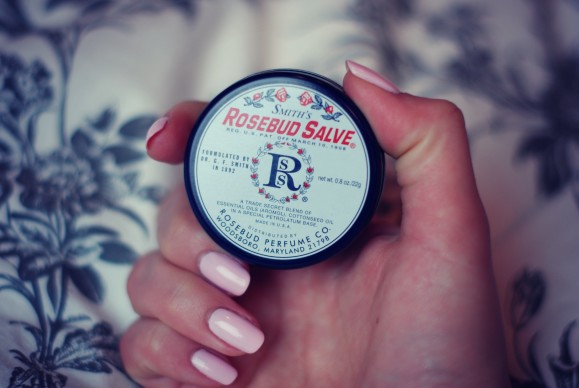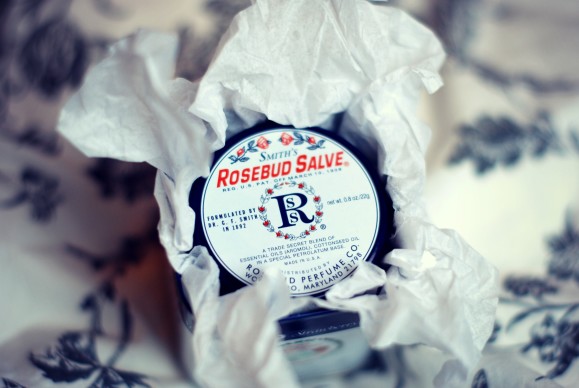 The Rosebud salve has been around since 1892, it can be used as an all purpose product that helps to relief chapped skin, dry lips, diaper rash, rough cuticles and minor blemishes. It has a very delicate rosy smell and a creamy, soft texture that doesn't feel heavy or waxy on the skin.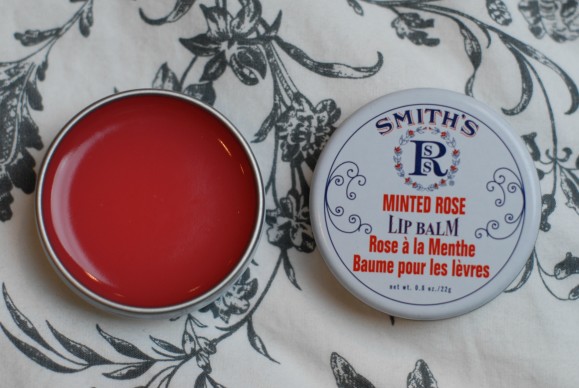 Minted Rose Lip Balm has a nice and refreshing peppermint smell and it is a blend of essential oils and pure peppermint oil.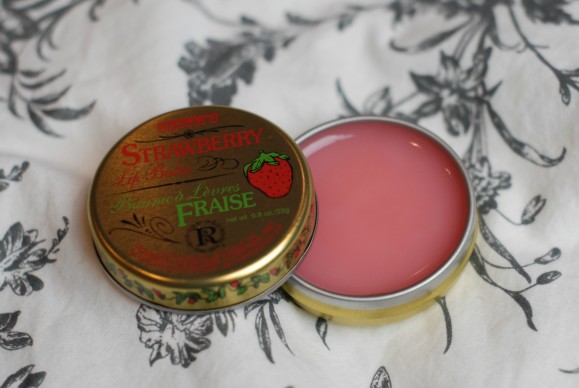 The Strawberry Lip Balm smells just like strawberry shortcake, very sweet but not too overwhelming. It's formulated with natural Beeswax and does a nice job at protecting the lips and skin.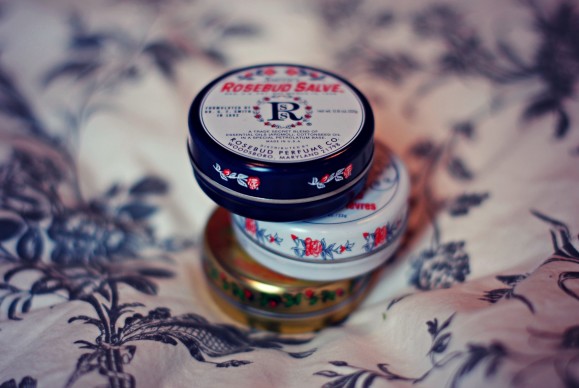 I really like these little balms, they work great and I can never have enough lip nourishing products. I bought them at drugstore.com ($11.00 for this little set), but Sephora and Amazon sell them as well.
Paula