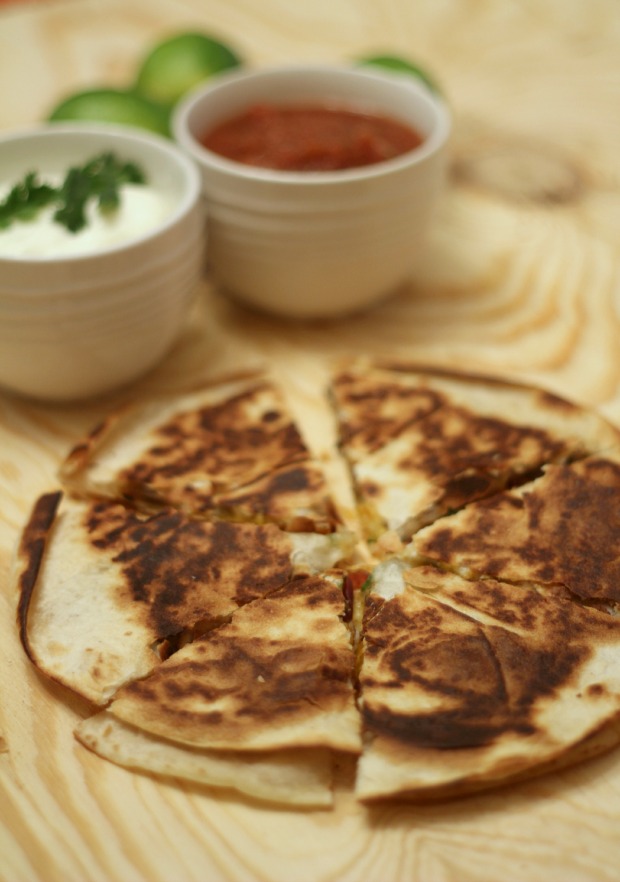 Best meal ideas always come to me at the same time: whenever I'm running low on groceries and don't feel like going to the store :) . I made these delicious vegetarian quesadillas when I ran out of chicken. My little brother (okay maybe not so little anymore, he's turning 16 this summer :( ) was staying with us and he can be very picky about what he'll eat. Thankfully, these quesadillas hit the spot: him and Mark devoured a whole plate before I was even done with cleaning up after cooking.
What I used:
1 medium red onion, sliced thin
1 cup of chopped bell peppers (I used yellow & red baby peppers)
12oz package of sliced mushroom (I used TJ's baby button bella mushroom)
about 2 cups of 3-blend shredded cheese
few leaves of cilantro
12 flour tortillas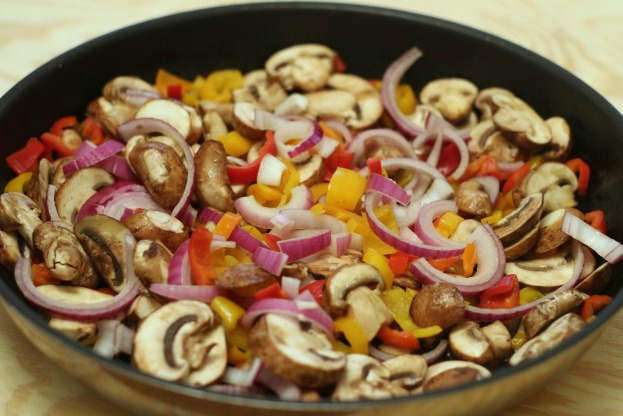 First, for the filling, heat up a tablespoon of olive oil on medium heat. Add onions, mushroom and peppers and cook until mushrooms give off the liquid and onions are soft.  Add some salt and black pepper, to taste; I also add a few drops of Tabasco, mix well and cook on low heat for another minute.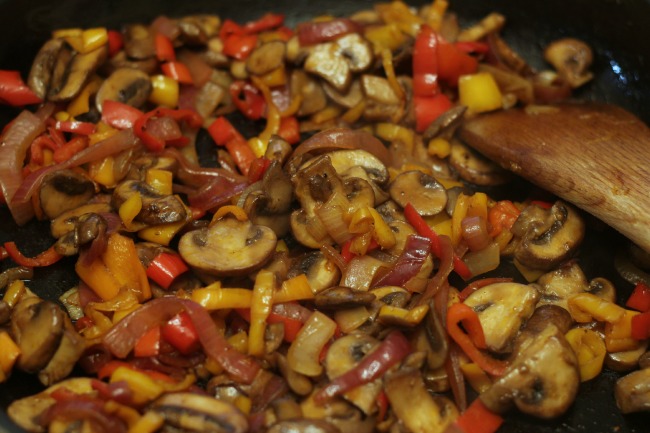 Place about a tablespoon of the filling on a tortilla, add some chopped cilantro top, it off with cheese and add another piece of tortilla on top. You can add as much or as little cheese as you want, but be careful with the mushroom filling-if you over-stuff it,  the quesadilla will fall apart.
You can also make these using only one tortilla, simply place your filling only on one half of the tortilla and fold the second half over the filling-these are also easier to flip.
Coat a frying pan with a cooking spray and carefully place the quesadilla on the pan once it's heated. When the bottom has turned brown, slowly turn over the quesadilla using a spatula. Always cook your quesadillas on a medium heat, they burn very, very easily.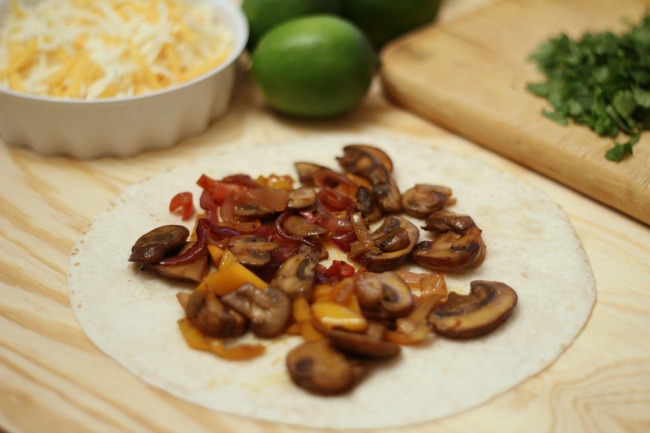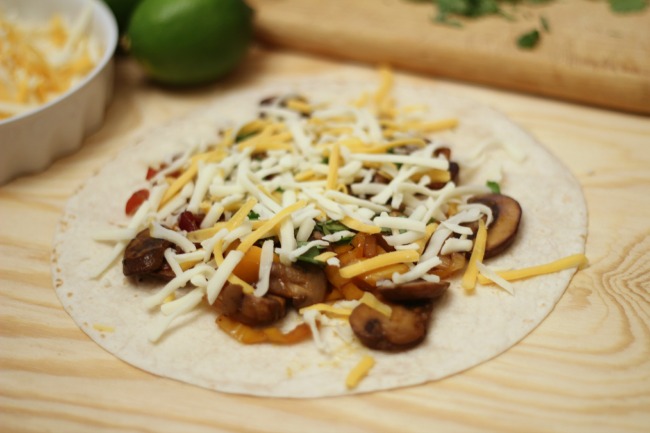 When your quesadilla is done, use a pizza cutter to slice it into smaller portions. I served mine with some light sour cream, limes and roasted tomato salsa. I actually ended up with a bit of the filling left over and used it the next day with an egg-white omelet.