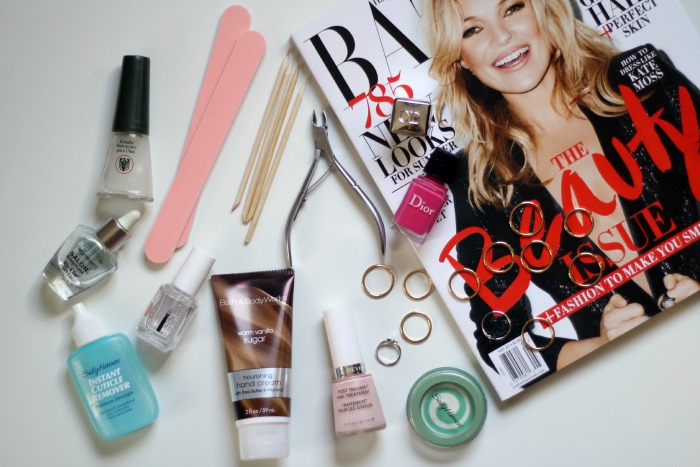 I am, admittedly, a huge nail polish hoarder. I just can't help myself. I always do my own nails, with an exception of very special occasions. There were SO many nail-care products that I tried and tested over the years. In high school I was all about acrylic nails-white french tips were mandatory and up until few years ago I was obsessed with gel manicure. Today, I prefer a more natural look: it's more practical and doesn't require much maintenance.
First up is the nail polish remover. I'm not too picky when it comes to nail polish remover but one that I've been using for quite a long time is studio35beauty nail polish remover. It comes in a bottle that has a spill-proof pump, which is very handy.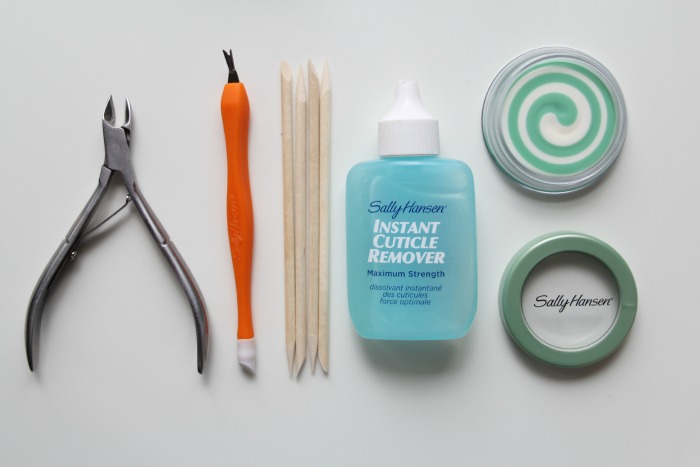 Dry cuticles used to be my biggest nightmare. No matter what I did and which product I used, they never looked as nice as they did when I got my nails done at a salon. I've learned that if I moisturize them everyday, there is little to no maintenance required: argan or coconut oil always does the trick. I use  wooden cuticle pushers to gently push my cuticles down and if I can avoid it, I don't remove or clip them. Whenever I do need to remove my cuticles, I use Sally Hansen's Instant Cuticle Remover; I leave it on my skin for a few seconds and remove them either with Cuticle Remover & Pusher tool (also from Sally Hansen) or a cuticle nipper- I always try to be careful and not cut myself as these tools are quite sharp!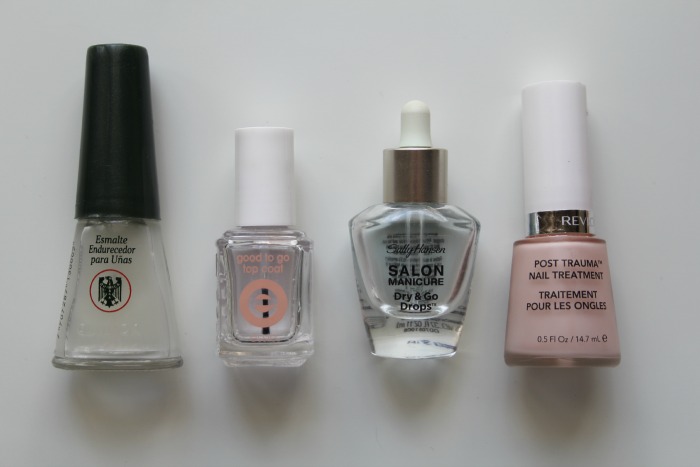 Two of my favorite "special treatments" that I use are Quimica Alemana nail hardener (already wrote about it here) and Revlon's Post Trauma Nail Treatment. The Post Trauma Nail Treatment saved my nails after I got a gel manicure few times in a row (they were thin, brittle and broke very easily afterwards). This treatment contains berry oils, Vitamins C & E and Panthenol. My favorite top coat is Essie's "Good to go". I also love Sally Hansen's "Dry & Go Drops" – they help the top coat dry a bit faster.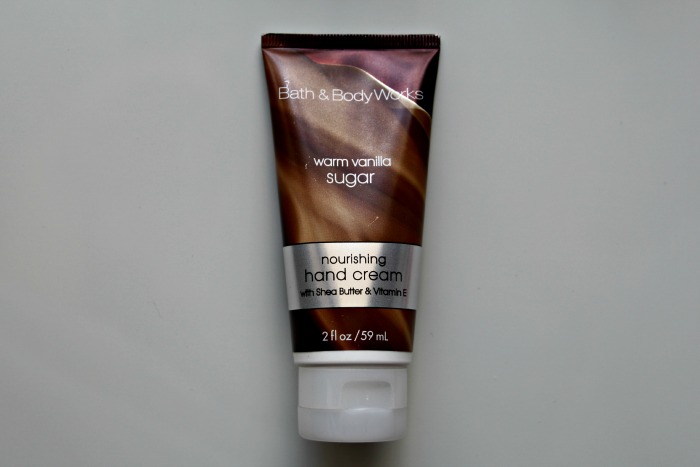 I always finish off with a handcream. This Shea Butter & Vitamin E nourishing hand cream by Bath & Body Works is one of my favorites. It leaves my skin feeling smooth and soft and it smells like cookies ;) .