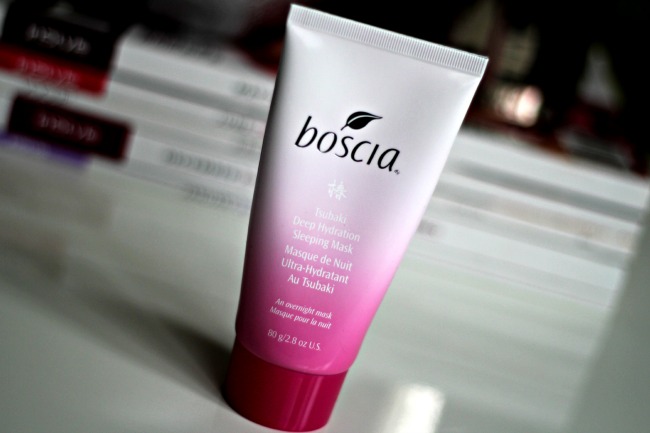 Who wouldn't want to wake up to soft, hydrated and supple skin? Boscia's Tsubaki Deep Hydration Sleeping Mask claims to do just that: transform your skin, overnight.
I'm a sucker for Boscia products. I've used a whole bunch of them and was never disappointed, so when my skin got really dehydrated and very dull–looking this winter, I knew that I should probably try Boscia's Tsubaki mask. The same mask that I kept in my Sephora.com cart for a few weeks (anyone else does that?).
"This signature, lightweight botanical blend of tsubaki oil (camellia oil), wakame (Japanese sea kelp), and rice bran oil hydrates, smooths, and protects for the appearance of firm, youthful skin. Serine, an amino acid, locks in moisture, ensuring maximum hydration as you sleep. It acts as an antiaging moisturizer and preps skin for better absorption of products."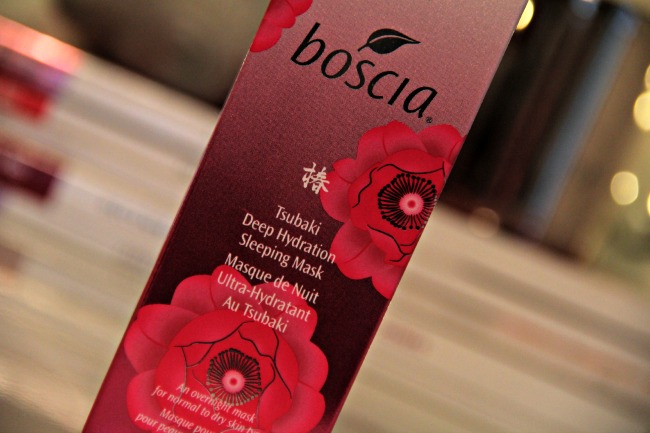 Tsubaki Deep Hydration Sleeping Mask is a deeply hydrating overnight mask that provides intense moisture and protection leaving the skin feeling EXTRELEMY smooth and baby-soft. It's very easy to use, I massage it onto my skin after I cleanse it with my acne.org cleanser and pat it dry with a washcloth, then leave it on overnight. Sometimes I use a serum underneath the mask, but most of the time it's the only and last product I put on my skin after I cleanse it. The minute this product touches my skin, I start wishing that I had a huge bottle of this so that I could slather my whole entire body with it. It feels just like a moisturizer, absorbs quite easily and doesn't feel sticky at all. It has the most amazing scent ever: very fresh, clean, citrusy and unique-sort of similar to Yon-Ka skincare products.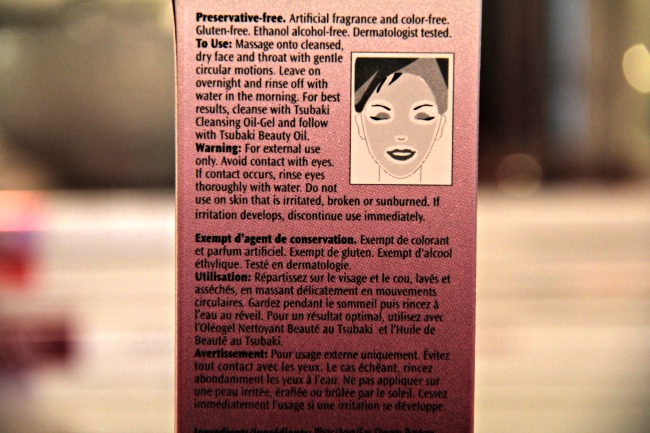 As soon as I wash the mask off in the morning, I can feel how soft and smooth my skin has gotten; it also never fails take care of any dry patches that I may have.  Even though my skin is oily, it still needs moisture, not to mention that very often extreme oiliness is a sign of a chronically dehydrated skin. This mask moisturizes the skin but rather than leaving it looking and feeling greasy, it gives it a nice, dewy glow. I don't particularly like using this mask when I have any active blemishes or breakouts. Even though this mask doesn't irritate my skin or cause my acne to get worse, I prefer to use it only when my skin is clear and just needs a bit of extra hydration.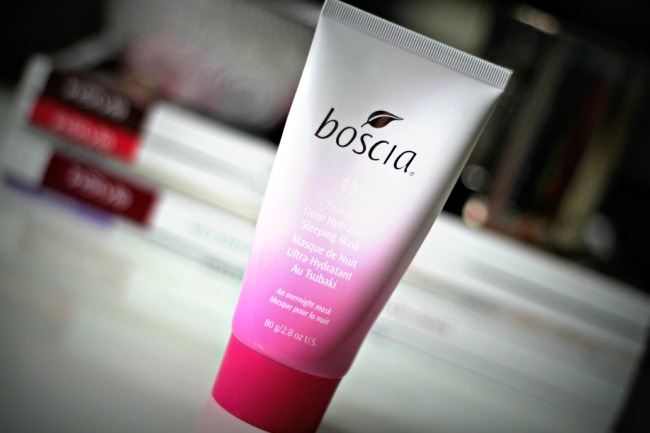 If your skin gets dry, dehydrated and dull-looking quite often, you'll love this mask.