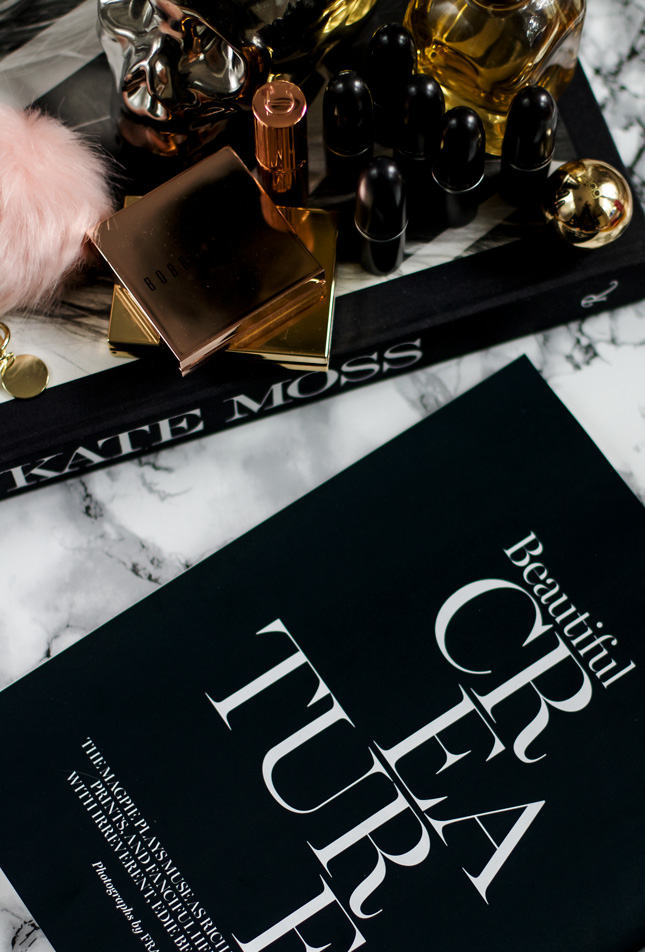 Feeling stuck is confusing.
Who doesn't love having something to look forward to? Feeling happy and excited. Sometimes though, things get a little quiet. You might not know what your next step should be. You don't know where to start- you might not even know where you're going.[pullquote width="300″ float="left"] It's never too late to start over. If you weren't happy with yesterday, try something different today! Don't stay stuck. Do better.[/pullquote] 
It happens to pretty much all of us. It's also a feeling that eventually passes, but it can be uncomfortable. Very uncomfortable. It can wear you down, drain your energy and make you feel like you're ready to give up. Here's the thing; those feelings of anxiety, overwhelm, struggle and insecurity aren't fun. Don't make them stick around- you don't have to wait for them to pass.
SET NEW GOALS
Setting new goals for yourself can be really exciting. It's an easy way to find that spark and inspiration again. Thinking about new goals though, isn't enough. Write them down and give yourself a deadline. Setting up a deadline will help you prioritize, it will give you a push and force you to think about the steps you need to take to accomplish the goals you set yourself.
HAVE A MAJOR CLEAN-OUT
Clean-out your wardrobe, your kitchen, your desk, your digital mess. Delete all of those unwanted emails, get rid of all those phone apps you don't use. Is your purse or wallet full of old receipts or coupons? Throw all of those away. It can be very refreshing and you'll be doing something productive which will immediately make you feel better.
CHANGE
Do something different, try something new. Change your hair color, take a class, learn a new a skill. Trying something new and exciting, something completely different from your regular routine- it can be really refreshing. When you feel stuck you can find it very difficult to find that excitement- especially when you're a creature of habit and most of your days look the same. Do something new, something different from your usual routine.
JOURNAL
You feel stuck, and all you can think about are all the things you don't have, things you have yet to accomplish. You feel like your life isn't moving forward, like you're not making any progress. You have to shift your focus, and start thinking about all the things that are wonderful about you, about your life. Write them down. Look for the things you've already accomplished and write those down, too.
While feeling stuck, you might feel discouraged and find it difficult to focus on the good things, but the more you look for them, the more wonderful things about your life you'll notice. What are you grateful for?
DISCONNECT
Give yourself a break. Turn off your phone, put on some music. Read a book, or your favorite magazine. Cook your favorite meal- focus on all of your senses. Go for a walk, smell the fresh air, feel that light breeze on your skin, look at the way the leaves on the trees dance in the wind. Do your best to slow down and be present. What do you see at this particular moment? What do you hear? What do you smell?
When you focus on present, you're not thinking about the past or worrying about the future. You're not stressing or resisting. Focus on this present moment.
EAT LIGHT MEALS
Staying hydrated and eating light meals is something I try to do pretty much every day, but I pay extra attention to my eating habits, whenever I'm feeling stuck. When you feel like you're stuck in a rut, you often get that feeling when you think to yourself "I'm just ready to give up". All you want to do is this feeling to go away, and the more you fight it and focus on it, the worse you'll end up feeling. You then might feel like you just don't care- all you want to do is go to sleep or plop on the couch and eat junk food. Then, you'll feel heavy and sluggish. Staying hydrated and eating mindfully are both little acts of kindness towards yourself and your health.
BE MINDFUL
Feeling stuck is just that- a feeling. If you recognize is as such and acknowledge that it's not here to stay, you'll immediately feel better. We recently talked about in this in this post. Learn to be mindful. Go off the "auto-pilot" and practice mindfulness during routine activities. Focus on  the sound, sight, smell, taste and feel of all those activities.
Doing any of these things can help you feel inspired and free. When you feel stuck, it's easy to let those feelings and that negative energy take over. Mix it up a little, do something that makes you feel good, try something new and exciting. Take time to realize that you have everything you need to feel good now.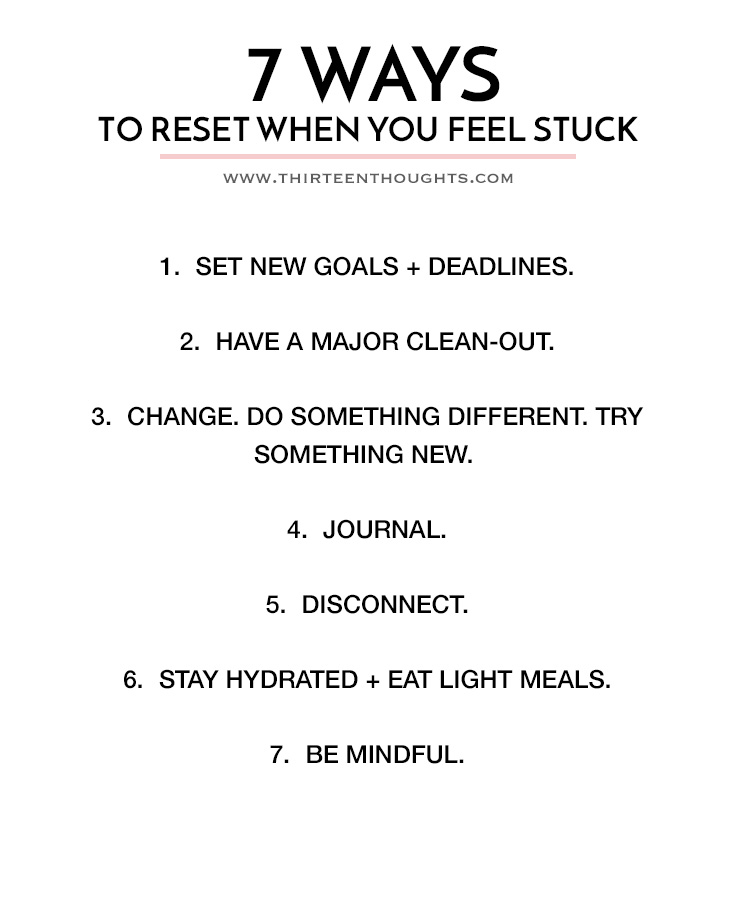 Is there anything you'd add to this list?